Deprecated
: preg_replace(): The /e modifier is deprecated, use preg_replace_callback instead in
/home/edemo/public_html/edebatemn06/wp-content/plugins/polls/polls.php
on line
522
Deprecated
: preg_replace(): The /e modifier is deprecated, use preg_replace_callback instead in
/home/edemo/public_html/edebatemn06/wp-includes/functions-formatting.php
on line
76
Strict Standards
: call_user_func_array() expects parameter 1 to be a valid callback, non-static method UltimateTagWarriorActions::ultimate_the_content_filter() should not be called statically in
/home/edemo/public_html/edebatemn06/wp-includes/functions.php
on line
1226
Strict Standards
: Non-static method UltimateTagWarriorActions::regExEscape() should not be called statically in
/home/edemo/public_html/edebatemn06/wp-content/plugins/UltimateTagWarrior/ultimate-tag-warrior-actions.php
on line
649
Welcome to the E-Debate, where Minnesota candidates for Governor boldly debate four major themes and share their snappy answers to 10 questions provided by citizens. Be sure to rate their responses and have your say
Like a blog, the new content is on the top - so read the theme "responses" at the bottom of each topic, then scroll back up for the "rebuttals." Or live on the edge and read the rebuttals first.

For more details on how the e-debate works, watch my opening statement video.
Opening statements and the four themes:
We also have 10 short answer questions (SAQs):
To quickly read responses sorted by candidate (most recent submission on top), select from this list below:
Finally, while the candidates have had their say including their closing statements, now you can have yours via Voter Voices through the election and beyond.
Let us know what you you think of the e-debate by dropping us a private comment.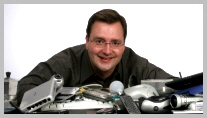 Steven Clift
E-Debate Host